All Services - dda
Dubai implements its Services 360 policy and the Unified Digital Platform Policy as integral parts of its digital governance approach, underlining its dedication to an efficient and inclusive digital infrastructure. More about the Unified Digital Platform Policy
Dubai Government offers streamlined access to the city's services via mobile browsers and dedicated mobile apps. Designed in accordance with international accessibility standards, the platform ensures an efficient user journey. Each service listed includes a detailed service channel on its respective page for comprehensive information with the service channel link for direct access.
Co-Creation at the Heart of Dubai
Dubai employs co-creation as a primary strategy in the advancement of its digital services. A few mechanisms to ensure this include:
Dubai provides over 1,600 transactional digital services, below are some of the most used digital services for the year 2022:
Entering or Exiting Dubai: 47,019,740
Checking parking availability: 12,138,020
Submit Customs Declaration: 9,037,370
Recharging Salik Account: 3,154,556
Paying DEWA bill: 1,729,488
Issue a residency permit: 1,701,425
Apply for booking a driving test: 916,557
Issue sick leave certificate: 711,067
The Dubai Digital Authority annually collects service satisfaction data through the Happiness Meter and various other mechanisms to consistently enhance the quality of digital government services.

https://pcfc.ae/en/Pages/default.aspx

https://dma.gov.ae/en/default.aspx

https://www.dxbpp.gov.ae/Default.aspx?lang=en

https://www.nationalbonds.ae/home

https://web.khda.gov.ae/en/

https://www.dubaipolice.gov.ae/

https://gdrfad.gov.ae/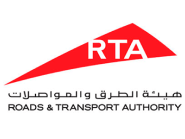 https://www.rta.ae/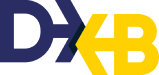 https://www.dubaiairports.ae/home-page
https://www.iacad.gov.ae/en/Pages/default.aspx
https://www.difc.ae/
https://www.mbrl.ae/homepage

https://slc.dubai.gov.ae/en/Pages/default.aspx

https://www.sira.gov.ae/en/home.aspx

https://www.jafza.ae/

https://www.mbrhe.gov.ae/en/

https://legal.dubai.gov.ae/en/Pages/default.aspx

https://tec.gov.ae/en/

https://www.dubaisc.ae/en/Pages/default.aspx

https://dubailand.gov.ae/en/

https://www.dcd.gov.ae/portal/en/
Info:Thank you for sharing